Edward Durell Stone: A Son's Untold Story of a Legendary Architect
by Hicks Stone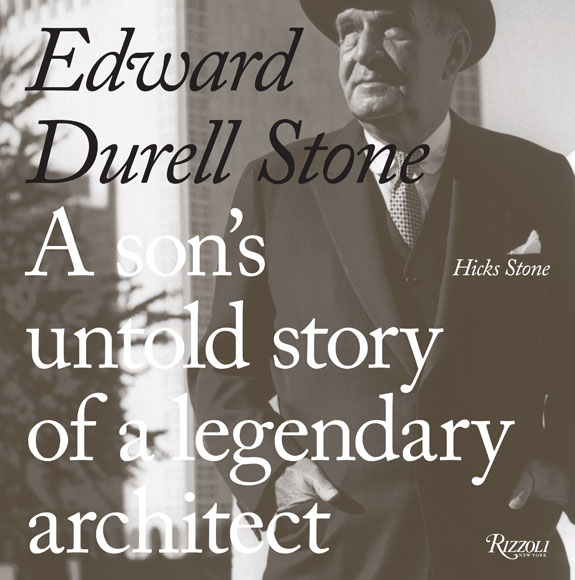 This book starts off with an honest, if shocking, proclamation: "Edward Durell Stone was my father. For many years he was an object of contempt for me," writes Stone fils in the first words of the book's preface. Through his own personal journey and discovery of himself as an architect, Stone comes to the defense of his father, whom he always admired as an architect, if not necessarily as a family man. Given the often vitriolic reaction to the elder Stone's work-deserved or not-the writer concludes "that a balanced account of [my father's] work by an outsider is virtually impossible" and endeavors for us to reconsider and question former opinions and rhetoric. The result is an in-depth, highly documented tome chronicling Stone's work and life, from his first prize-winning design (a birdhouse at age 14) to the selling of his practice. Perhaps best known for institutional and corporate commissions, with a few hotels thrown in, Stone's single-family homes offer a real delight. This book is a great tale of family and fortune, business and buildings, and, in the end, a son's quest for redemption of his father.

Rizzoli, hardcover; 304 pages; $85.